Meet our Real Estate Brokers
Matrix Real Estate is a full-service real estate brokerage based in the greater Seattle area. While our company's main emphasis is consulting on sales and marketing for real estate developers, many of our brokers also work directly with individual buyers and sellers of real estate. With years of experience, our brokers are focused on neighborhoods throughout the Puget Sound region. Learn more:
Warren Ballard
Licensed Real Estate Broker
Warren began his real estate career in 1974 selling new construction properties and became an assistant office manager within two years. In 1977, Warren was one of the founding owners of Kamas Realty, Inc., which quickly became a market leader in the new construction market. Warren operated as the lead for the account management teams for many of their condominium/townhome properties.
Warren sold his interest in Kamas in 1981 to pursue other endeavors. In 1985, he returned to the Seattle real estate market. He specialized in land sales for a Bellevue Real Estate firm for one year and then joined Williams Marketing to lead land acquisition for developers. The company grew quickly and in 1989, Warren was promoted to Vice President. He continues to work with builders and developers as a Developer Representative and team leader. He has over 30 years experience and has been through many different markets. He has the ability to quickly generate new ideas and create a successful marketing and sales program for our buyers.
Warren is an avid fly fisherman and lives with his wife in Bellevue and Palm Desert.
Tanya Foster
Licensed Real Estate Broker
Tanya launched her real estate career in 2000 and has developed into a seasoned agent specializing in the downtown Seattle and northend markets.  She has the ability to put you at ease with one of life's major purchases and has a knack for making the process not only fun but seamless.  She is a natural born people person and leader with a tenacity to negotiate with polite determination on your behalf.
A native of New Zealand she enjoys travelling back every other year in addition to golfing, cooking, boating and gardening.  She has been a local resident of Snohomish for the last 16 years and lives with her two dogs and son, Hunter.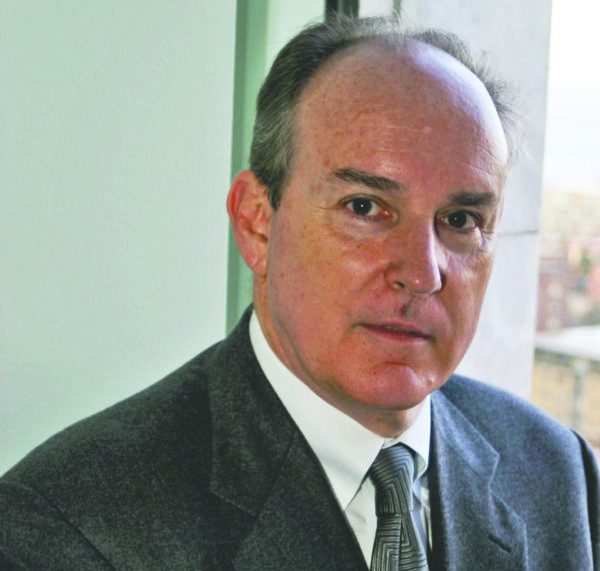 Larry Gildersleeve
Business Development
larry@gildersleeve.com
425.894.4634
As co-founder and former principal of The Excell Group, Gildersleeve quickly acquired a strong client base resulting in the company's recent recognition among the largest residential real estate brokerage firms in the Puget Sound area. Previously, he was Managing Director of The Ryness Company's Washington and Oregon divisions. During his tenure, Ryness was the nation's largest independent seller of residential real estate.
Gildersleeve has over 25 years of senior management experience in various marketing, sales and operations positions with public companies, including Hilton, Wyndham, MeriStar and Trendwest. He received a BS degree from Western Kentucky University, where he currently serves on its advisory board, as well as an MBA from Indiana Wesleyan University.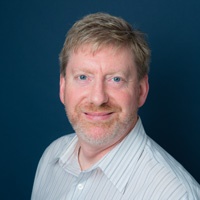 Doug Gordon
Licensed Real Estate Broker, Director of Sales and Builder Relations
dgordon@matrixrealestate.com
425.286.4883
Doug started in the sales industry at 19 years of age and then, in 1996, made the life altering decision to enter the real estate world and found an industry that truly motivates and excites him. He has specialized in new construction sales for the majority of his career but has also been successful at resale, relocation services and office management, gaining his Managing Broker license in 2001. He joined the Matrix team in 2011 as a Community Sales Manager: working with prospective buyers and their agents, negotiating offers, writing purchase & sales agreements, managing sales through to closing and working with the construction team to meet closing deadlines. The active pace and constant challenges of the real estate market keeps Doug energized and helping folks buy new homes has always made him feel truly satisfied.
In 2020, Doug was promoted to the Director of Sales and Builder Relations with Matrix Real Estate. This new role is a natural evolution of his nearly 25 years in the real estate industry. Working directly with the builder he advises on land acquisition, model selection, pricing and marketing. Doug also manages the team of Community Sales Managers to achieve the highest level of customer service. He is excited to have the opportunity to expand his role and bring the best value and highest quality homes to the Puget Sound market.
Doug has lived in the Puget Sound region since 1976 when his family moved from the San Francisco Bay area and settled in Bellevue. He graduated from the University of Washington and raised three great kids. He married his wife Tatyana in 2016 and added three step-kids, who are mostly grown and have started their own careers. Hobbies include travelling, hiking, reading, gardening and enjoying time with family and friends.
Michelle Kuper-Smith
Licensed Real Estate Broker
msmith@matrixrealestate.com
509.885.6847 
Michelle is here to offer you superior service and to provide you with the most up to date information when selling or buying your property. Whether it is a cozy condo you've been dreaming of or a dazzling Eastern Washington dwelling, Michelle will surpass your expectations with her skill and dedication.
As a real estate agent in Southern California and with over fifteen years' experience in the financial industry, Michelle knows the importance of due diligence and good communication skills and she definitely shows it when working with her clients.
Michelle's passion for the beauty of the Crescent Bar area led her here over twenty years ago and she currently lives here for half of the year with her  "Goldendoodle" dog. Let Michelle share with you her true love for the "Columbia River Lifestyle" when purchasing your next property!
Erica Lightley
Licensed Real Estate Broker
elightley@matrixrealestate.com
206.660.8490
As a lifelong Pacific Northwest resident I started working in real estate in 2000. My real estate career started in marketing and swiftly moved to sales in 2002. I have worked with buyers and sellers of condominiums and single family homes in neighborhoods ranging from Columbia City up to Lynnwood and all the neighborhoods in-between.
I truly enjoy helping clients navigate the buying or selling process and being a part of such an exciting time in their lives.
Chaun Mackey
Matrix President and Licensed Real Estate Broker
cmackey@matrixrealestate.com
206.650.9000
Since his days at Washington State University, Chaun Mackey has known exactly what he wanted to do:  work with developers to sell and market their real estate. For the past 25 years that is exactly what he has been doing – helping major developers and financial institutions in the greater Seattle area to achieve their sales goals.
Right out of college in 1992, Chaun went to work as a community sales manager for Polygon Homes where he got his feet wet working for Dave Harding. He progressed to Windermere Yarrow Bay as an independent account manager and community sales manager. From there, he became director of sales and marketing for McCaugherty Companies where he managed the entire development and sales process for over 400 units in five multi-family projects.
Chaun joined Mike Miller at Miller Condominium Marketing in 2002, and his energy and drive propelled him to the position of president. He is now a founding partner of Matrix Real Estate, and also serves as president of Matrix, overseeing the daily operations of the company.
With a natural knack for understanding the financial side of the business, Chaun has a keen awareness of developers' goals and strengths. He works diligently with developers and financial institutions to understand their strategic and financial goals and help them meet their goals with sales and marketing programs.  He is an innovator, always on the leading edge of what's new and possible in terms of buyer financing and he is always in-the-know on special programs that financial institutions are bringing to the marketplace.
Chaun has great long-term partnerships with research analysts, lenders, banks, title and escrow companies, and he inherently understands the competitive marketplace. A true sales coach, his knowledge and energy motivate sales teams to perform at their best.
Chaun has a Bachelor of Arts degree in Finance from Washington State University. In his spare time, Chaun enjoys being in the mountains, snowmobiling with friends and traveling abroad.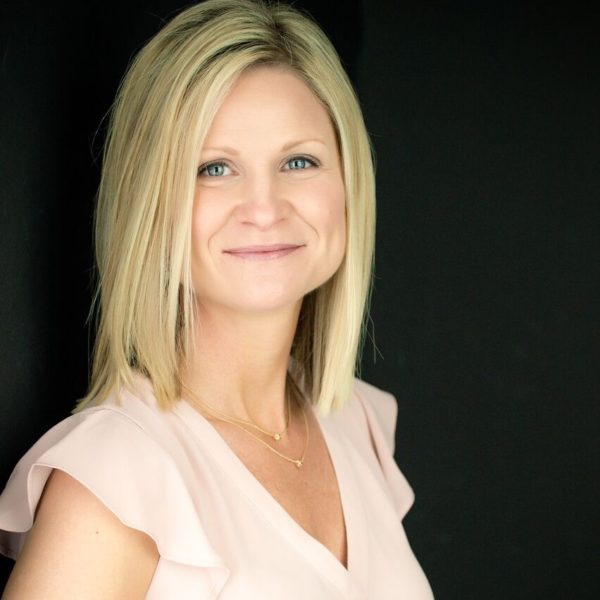 Kim Martinez
Licensed Real Estate Broker, Community Sales Manager
kmartinez@matrixrealestate.com
425.417.3115
I became a real estate broker in 2004. My career in real estate began as a way to work flexibly, and be available for my two young sons. My first 10 years in the business was focused on resale, helping buyers and sellers achieve their goals. I have gained a wide variety of experience from first time buyers to equestrian properties, investment homes to condominiums, and everything in between.
More recently, my focus has shifted to new construction sales, with RM Homes. Being a community sales manager is both challenging and rewarding, in this fast paced and ever changing market.
I pride myself on honesty, integrity, and strong communication. I enjoy working with people and building lasting relationships. I love spending time with family and friends, traveling, reading a good book, and hunting for antiques.
Alex Medina
Real Estate Broker
amedina@matrixrealestate.com
206.310.2293
Hablo Espanol
Alex Medina has over 20 years of customer service experience with fortune 500 companies, 20 years marketing experience, and 20 years sales experience. Alex buys and sells residential and commercial real estate all throughout Western Washington and world wide. Alex has worked with VA, first time home buyers, new construction and next home buyers to provide them the best experience possible. Alex is rated 5 stars on Zillow for customer experience and received a shout out from Pro Bowler Tyler Lockett for his efforts. Alex was raised in Seattle and is a life long resident. Call Alex for any questions about buying or selling your residential or commercial property.